We started with a souvlaki skewer and a dream
Good food makes us feel good. It's part of who we are.
It's in our DNA.
Good food, shared with people we care about, fulfills our human needs—physical, emotional, even spiritual. It brings family together, boosts our health, and makes us happy.
Greek culture exudes a contagious energy for food and family. Our lively sense of joy is expressed with one enthusiastic exclamation: OPA! There's no better word to describe our restaurants. Since we opened our first location over 20 years ago, everything we've done has been driven by the philosophy of OPA!
The philosophy of Greek cuisine has always been about fresh, authentic dishes prepared with simple ingredients. We stay true to that using real, quality ingredients without artificial flavours or filler.
Deliciousness 3,000 years in the making
The OPA! experience combines fresh Mediterranean cuisine with the friendly customer service we've become known for. We're a quick-service Greek restaurant, but that just refers to the time it takes to serve our lovingly-made dishes. From the first bite, you'll want to slow down and enjoy the moment with friends and family. We don't just want you to love your meal; we want to have made a positive difference in your day. 
When you're welcomed into OPA!, you know exactly what you're going to get. Quality ingredients packed with flavour, prepared and cooked fresh. All at a great value that keeps you coming back.

Every single day, we create good feelings through good food. That's OPA!
Quality Vegetables
Crisp, healthy veggies are an important part of every OPA! meal. We only serve quality produce that tastes every bit as good as it looks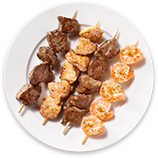 Choice Meats
From grilled and marinated souvlaki to our authentic slow-roasted gyro, we serve only the good stuff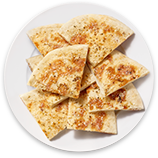 Freshly Grilled Pitas
We prepare our pita the classic Greek way—soft and chewy, sprinkled with Greek oregano and drizzled with olive oil
Check out our most popular items