Why OPA!?
OPA! is the fastest-growing quick service Mediterranean franchise in the country and every location is set up for success. Here's why:
Customers keep coming back for our simple, delicious food and exceptional customer service. As a franchisee, you can count on us every step of the way—from help selecting a high-profile location through to serving your first skewer and beyond
How it all began
When we opened our first location in 1998, OPA! set out to be a different sort of quick-service restaurant, one that combined delicious, wholesome Mediterranean cuisine with outstanding customer service. Twenty years later, our mission remains the same.
OPA! started with a single food court location in Calgary's Market Mall, where we served classic Greek dishes made using high-quality ingredients. The name, a Greek word used to express happiness, evokes the joy and celebration of feasting with family and friends.
Franchise Locations
With 104 locations across Canada, OPA! is perfectly positioned for growth. We currently have high-potential franchise opportunities available in these key territories: Vancouver, Edmonton, Lloydminster, Camrose, Calgary, Halifax, St John's, Lethbridge, Saskatoon, Prince Albert, Winnipeg, Ottawa, Saint John, Toronto & GTO
Area Representative (AR) Available!
Area Representative franchisees purchase rights to develop a region (territory). Responsibilities include:
Grow the brand in the region (territory) with new franchise sales
Help with site selection of new franchise locations
Be the project manager for the construction of new locations
Train new franchisees
Help franchisees grow their unit profitability
How Area Representatives Make Money
Franchisee Franchise Fees, Area Representatives share in the Franchise fees with corporate OPA!
Royalty's, Area Representatives share the royalty's collected on each unit franchise this allows you to build a great residual income.
Area Representative is a great opportunity for an empire builder that wants to grow a large area. 
Store Types
From food court locations in malls and airports to larger street front units in popular districts, OPA! capitalizes on busy areas where our fresh food is sure to stand out.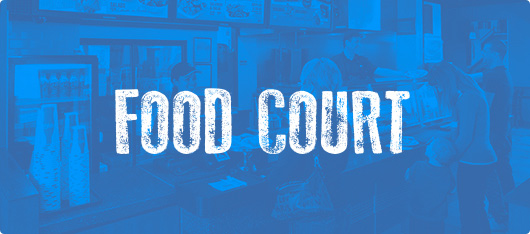 400-500 square foot units located in:
Malls, Mixed-use and office buildings, Airports, Universities and colleges, Hospitals, Recreation centres, arenas and stadiums
1,200-1,400 square foot unit that is typically located in:
Regional and community shopping centres, Big box centres, High profile street locations, Central business districts
The Process
Interested in owning your own OPA! franchise? Your roadmap to a bright future starts here. Here's how the process works:

Apply
Lets Chat
After we review your application, we'll be in touch to discuss Opa! in more detail

Lets Meet
We organize an in-person meeting to start developing a customized franchise plan for your goals

Choose a location
We work together to determine the best location in your preferred market.

Get Started
Let's get building! Our construction experts provide the support along the way

Grand Opening
Congratulations! Now you're backed by a great team of people including a representative for your region.
What we offer
We provide world-class support before you even make your first skewer—and well beyond. Our franchise support system ensures that you're set up for success.
Store setup
We provide a turnkey operation that includes finding a high-potential location, negotiating the lease, designing your restaurant and managing contractors.
Product development
We're constantly working on new ways to keep customers coming back to every OPA! location. That means testing and developing new products for your store.
Training
Our intensive 3-week initial training program teaches you the foundations of running a store, from service through to recruitment. After that, you'll have access to ongoing mentorship, coaching and support from managers who know your region.
Operations
Refined operations mean profitable franchises. OPA!'s Regional Management Team educates and trains franchisees to ensure they're confident that they know how to meet our standards for quality, value, cleanliness and customer service.
Procurement & Supply Chain
Our purchasing power gives you access to high quality ingredients at the lowest possible cost, without having to negotiate with suppliers. And they'll be shipped directly to you when you need them.
Marketing
OPA!'s collective advertising program ensures maximum impact for every store. From in-store signage and seasonal promotions to national campaigns, our marketing program keeps your business at the front of your customers' minds.
Financials
OPA!'s initial franchise fee is $25,000 and total start-up investment can be as low as $350,000. Lenders generally require a minimum of $150,000 in liquid capital to qualify for bank financing. Ongoing investments include a Royalty fee (6% of sales, paid monthly) and an Advertising Fund Contribution (3% of sales, paid monthly.)
Food Court
Initial Franchise Fee
$30,000
New Store Marketing
$5,000
Equipment
$170,000 - $225,000
Leaseholds
$250,000 - $345,000
Total Investment
$3450,000 - $600,000
Royalty Fee
6% of sales monthly
Advertising Contribution
3% of sales monthly
Street Front
Initial Franchise Fee
$30,000
New Store Marketing
$5,000
Equipment
$190,000 - $245,000
Leaseholds
$280,000 - $345,000
Total Investment
$500,000 - $650,000
Royalty Fee
6% of sales monthly
Advertising Contribution
3% of sales monthly
Bank Financing
OPA! has knowledge and experience with The Canadian Small Business Financing Program, developed by Industry Canada. This program was developed specifically to fund small businesses and is ideal for franchises. To learn more about the requirements, click here